Major Md Quamrul Hassan ( Retd.)(Managing Director)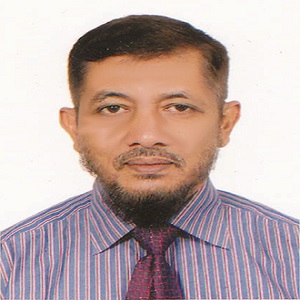 Assalamu Alaikum Wa Rahmatullahi Wa Barakatuh,
A thorough understanding is the harmonious convergence of physical, mental, and spiritual abilities. Therefore, at Bloomfield, we have an especially designed environment where students are appreciated to think critically and learn to work independently and the 'Sunnah Way'. Our primary objective at Bloomfield is to ensure a truly Islamic environment for our students, which is safe and conducive to their academic learning and overall character development. Alhamdulillah, Bloomfield has well-equipped and spacious classrooms, specialized Qur'an rooms, well-resourced libraries, and a welcoming atmosphere. Our faculty and staff are distinguished through their expertise, professionalism, and dedication to teaching.
Prophet Muhammad in his timeless final sermon proclaimed: "O, people. Your Lord is One. And your father is one. You are all from Adam. And Adam is from dust. The noblest among you according to Allah is the one who is most Allah-conscious. An Arab has no superiority over a non-Arab except through Allah consciousness." Based on this beautiful Prophetic teaching, we at Bloomfield aim to provide an outstanding level of education in all subjects. For too long, we have witnessed a stark gap between 'mainstream' education and Islamic education; where if you excel in one you compromise on the other. But do we really need to choose one over the other? Is there a robust system that provides the best of both curriculums?
At Bloomfield, we believe that our Islamic Studies Program coupled with the National Curriculum capably fills that important gap in education. By providing this service we are opening up for our students a vast array of opportunities as well as allowing them to enjoy a balance that the experience is both enriching and refreshing. With this in mind, we aim to produce, through our delivery of both the National Curriculum and Islamic Curriculums, students who will be empowered, open-minded, and equipped to face the challenges of modern-day living.
We are confident that our students will hold opinions backed by critical thinking while understanding sensitivities related to it. They will be able to contextualize and apply Qur'anic and Prophetic teachings. We believe that in order for education to be most effective and beneficial, it requires a joint effort and collaboration between school staff, parents, students, and the community. With the help of Allah, and the support of parents and the community, we aim to make Bloomfield International School a trendsetter for quality Islamic education in which learning takes place with confidence; thus creating a path to achieving excellence. Upon reading through this Prospectus, I invite you to visit our school and realize the potential your child can achieve here.
Major Md Quamrul Hassan
Managing Director
Bloomfield International School & College